The Christmas I Know
Yes, I do realize it's a bit too early for a Christmas post…
'The Christmas I Know' is a track taken from our homegrown DoubleTake's Christmas album. It's so rare to find a song about Christmas in Malaysia. For most of us who celebrate Christmas in Malaysia, aside from Christ, Christmas songs have always been about Santa Clause, snow, mistletoe, sleighs and reindeer… all things not found in Malaysia…
There are no cold snowy nights to spend in front of a fire… no snow angles… and Christians being a minority, Christmas here isn't very festive. But none the less, it doesn't make Christmas less 'Christmasy', it's just different.
Warm starlit nights, our families, the many and diverse friends we are lucky to have celebrate with us… all the good food.... for many of us who grew up here, this song is a pleasant reminder that it's the Christmas back home that's always in our hearts.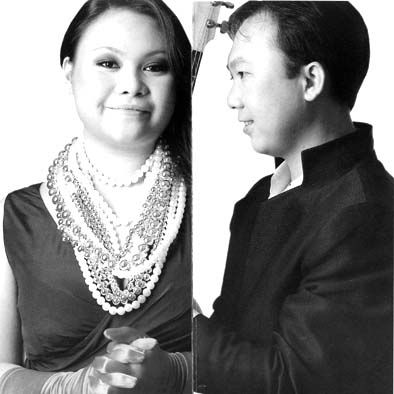 DoubleTake
---
A big shout out to (in no particular order) Gerard, Suren,
Janelle
, Sook Hui, Mel,
Eng Jee
, Kelvin, Violet and especially to IreneQ (who organized our gathering at Alexis' where we saw DoubleTake perform) Thanks you guys for a great evening!